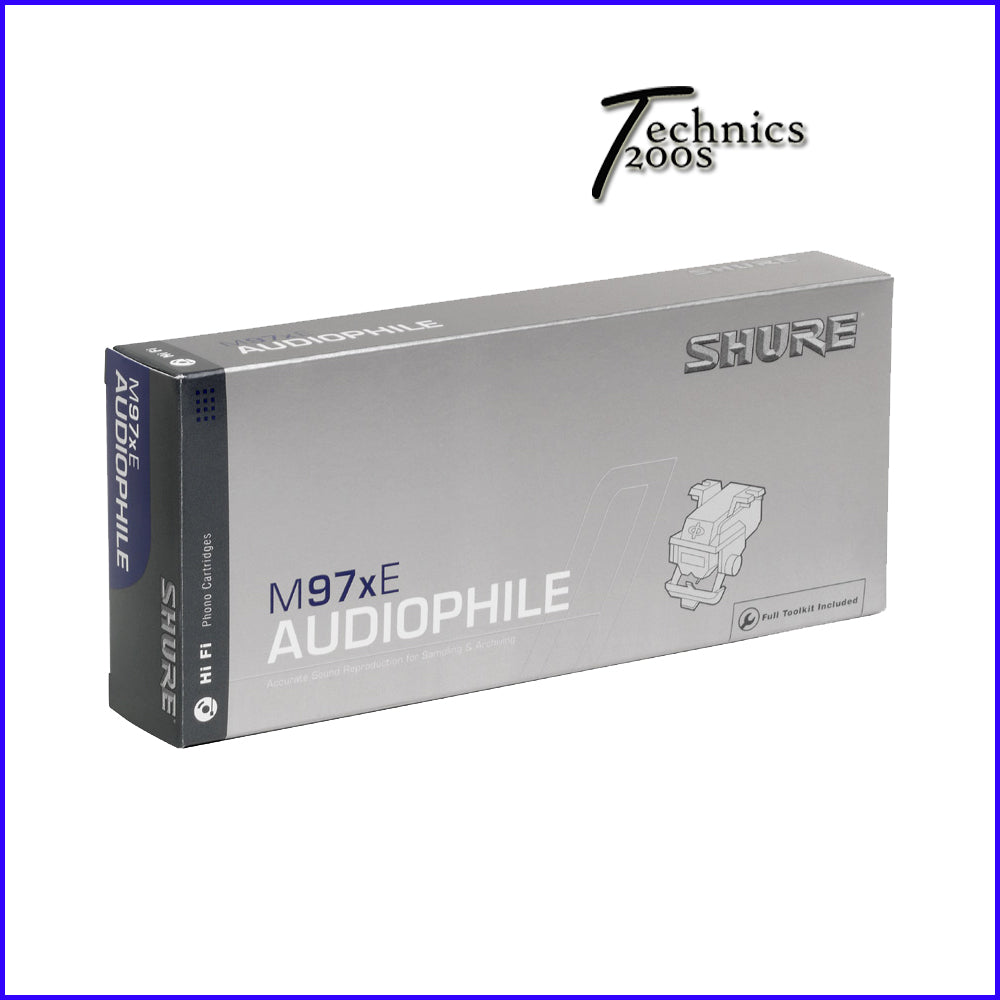 Shure
Shure M97xE Audiophile Phono Cartridge
Sold Out - Discontinued - No longer available from manufacturer
---
Note: This part has been discontinued and NO more stock is available at this time.
Smooth sound and extremely accurate sound reproduction over entire frequency range. Elliptical stylus.

The M97xE is a superb smooth-sounding phonograph cartridge designed to provide long hours of undistorted listening, without fatiguing the ear. Its highly precise tracking ability and flat frequency response are made possible by Shure's unique Type II low-mass thin-wall aluminum alloy stylus cantilever, combined with a precision-crafted, finely polished, elliptical diamond tip.

This cartridge is able to accurately reproduce very difficult musical passages, particularly in the high-frequency range, where audio modulations are the smallest and most concentrated, and stylus tip movement is consequently the most rapid.

Features:

Dynamic Stabilizer:  The Shure exclusive viscous-damped Dynamic Stabilizer maintains a uniform distance between the cartridge and the record under difficult playing conditions, even those caused by warped records or mismatched tonearm mass. When such stabilization is not required, the stabilizer brush can be locked up into its detent position, which, under ideal playing conditions, can provide even better sound quality.

Side-Guard Stylus Protection System:  The innovative protection system helps to limit stylus damage if the cartridge accidentally slides across a record. This unique feature responds to side thrusts on the stylus by momentarily forcing the stylus cantilever and tip upward so that the cantilever does not bend sideways.
Die Cast Aluminum Mounting Block:  Ensures secure, vibration-free attachment to the tonearm.

Included Accessories:  Headshell screwdriver, Stylus cleaning brush, Mounting hardware, Stylus guard.
---
Share this Product
---
More from this collection