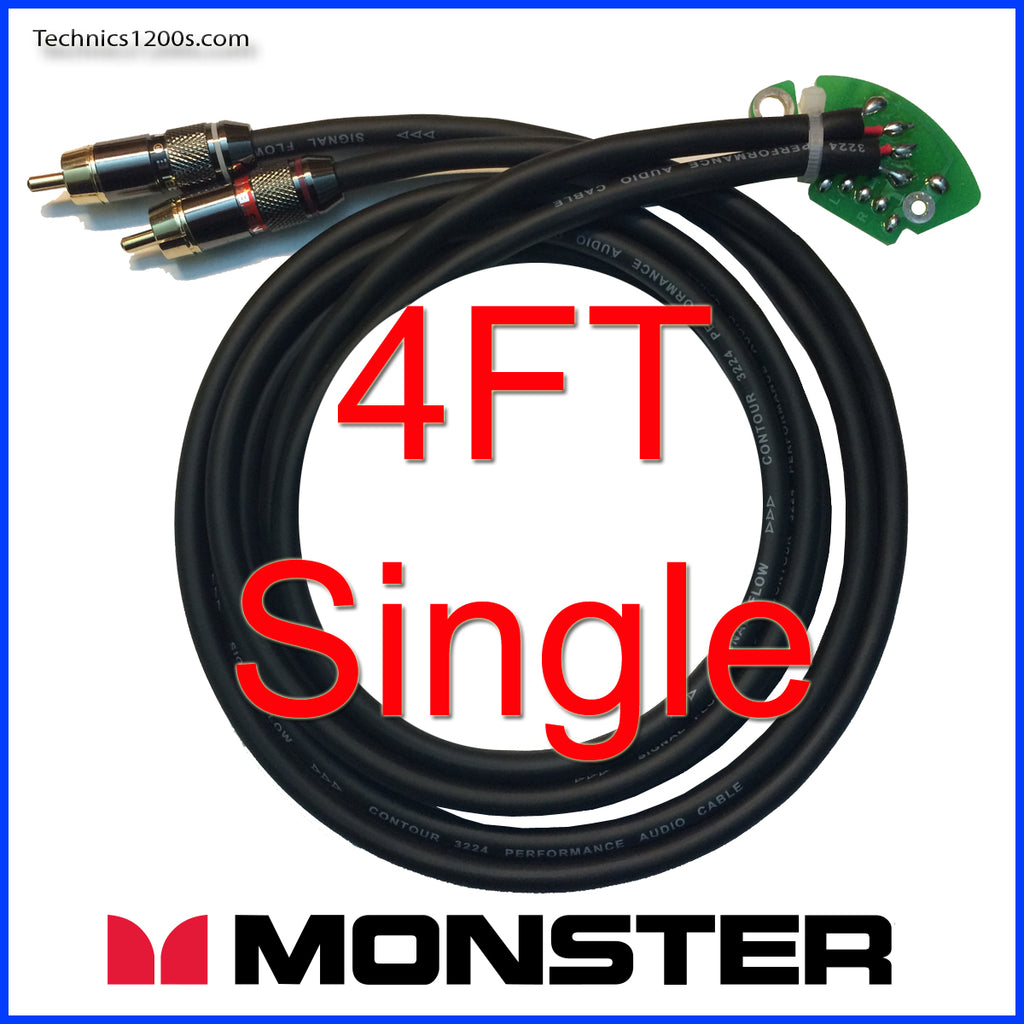 Technics 1200s .com
Pro DJ Black Performance RCA Cable - MONSTER CABLE Gold Connects & Internal Ground PCB
In Stock!
---
This Kit includes:
High Quality Oxygen Free RoHS compliant Professional Performance RCA cables
Monster Cable Gold connectors
Our famous "Internal Ground RCA PCB"
Professionally soldered together for easy install.
(Enough to do one (1) turntable) Adjust quantities accordingly.
This will fit the following models:
Technics 1200 or 1210 MK2, M3D, MK3D, MK5, MK6, M5G, GLD, LTD.
Respecting Original Design:

Our Pro Cables are the thickest while still respecting the original design.

We have made it so the installation process is a smooth & simple procedure.

Tools Required: Phillips Screw Driver & Soldering Iron

Steps: Remove Rubber bottom cover, Remove RCA Clamper & Spacer, Remove Tone Arm Base Plate, De-solder 5 tone arm wires from old PCB and unscrew old PCB and remove it. Screw on your New Cables & PCB. Solder 5 Tone Arm Wires to PCB and Put it back together. Your all done!

Monster Cable Gold Plated Connectors.

Monster Cable Gold Plated Connectors for solid sound quality.
---
Share this Product
---
More from this collection