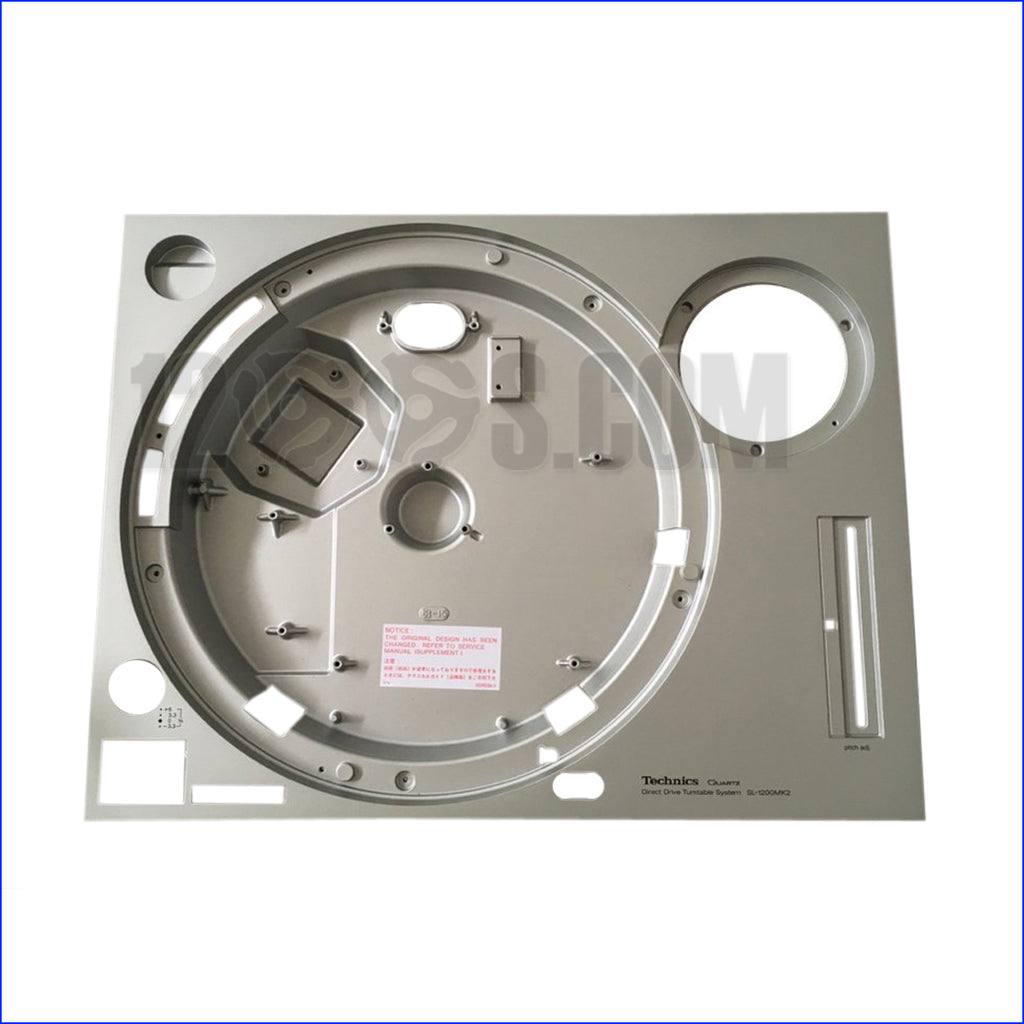 Panasonic / Technics
New Technics SL-1200 MK2 Cabinet / Plinth / Top / Chassis - SFAC122-01
In Stock!
---
Technics SL-1200 MK2 Cabinet / Plinth / Top / Chassis

Included is 1 (One) New Original OEM Panasonic / Technics 1210 MK2 Cabinet...

Technics Part # SFAC122-01

This will fit the following models...

SL-1200 / 1210 MK2 & MK3
FAQ's:
Question: Are these real Technics Cabinets?
Answer: Yes we are an Authorized Panasonic / Technics dealer. These are Authentic unopened & untouched cabinets.

Question: How did you get them as they are very very very rare?
Answer: Either we are very lucky or a well respected dealer and Panasonic / Technics Japan loves us. Either way we are happy to offer these to our valued customers.
Question: Can we see what they look like?
Answer: Normally not as we like to keep the boxes sealed for the customer. That being said, we did have a customer come into the shop and request that we install two new cabinets on the customers' worn turntables. Due to that request we were able to take some pictures. See high resolution pictures here.
---
Share this Product
---
More from this collection