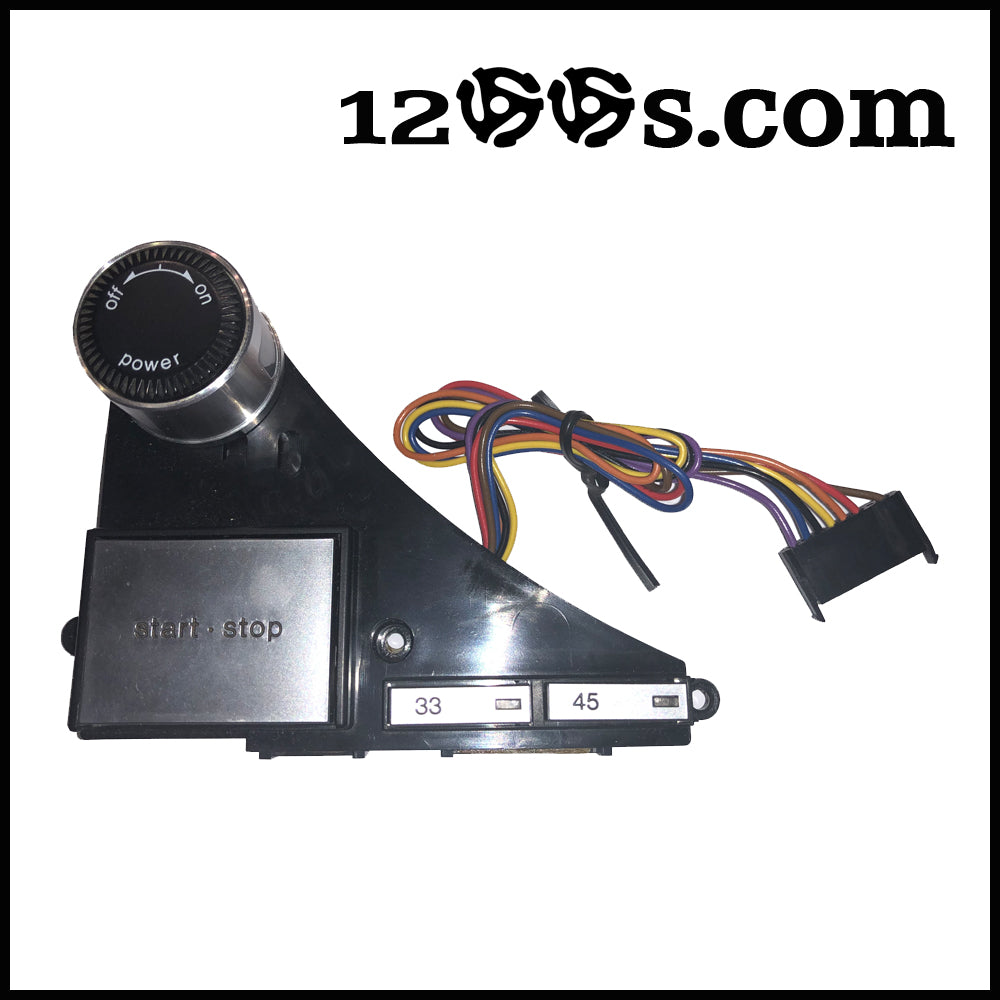 Panasonic / Technics
M3D / MK3D / MK5 Start / Stop Assembly Kit (White & Black Plugs) Also can modify MK2
In Stock!
---
This is for one (1) Start / Stop Assembly found in 1200 / 1210 M3D / MK3D / MK5 models. Will also fit MK2 if and upgrade is desired.

Please note variance #1: Plug Color

Black Plugs will only fit on a main board with Black Plugs.
White Plugs will fit main boards with either Black or White Plugs.
Please note variance #2: Led Color

Please select Stock with no change or your LED color of choice.
This assembly made of all Authentic Technics parts... (Unless LED change is selected).

Operation Unit
Main PCB
Wire Harness (White)
33 Speed Button
45 Button
Strobe Tower

Strobe PCB
LEDS
On / Off Knob
Cam
Cam Circlip
Cam Spring

Ball Bearing for Cam
Start / Stop Button
Start / Stop Button Circlip
Note: You will require to do the following to install assembly.
Remove the bottom cover (21 screws)
Remove Under Platter Grill (5 Screws)
Although made for the SL-1200 / 1210 M3D/MK3D / MK5 this will fit all the following models. MK2, MK3, M3D/MK3D, MK5, M5G/MK5G, MK6, GLD, LTD
Note: This part was removed from a working turntable or build using all authentic Technics parts. This complete assembly was never available as shown. All parts of this assembly have been discontinued and limited stock is available.
---
Share this Product
---
More from this collection