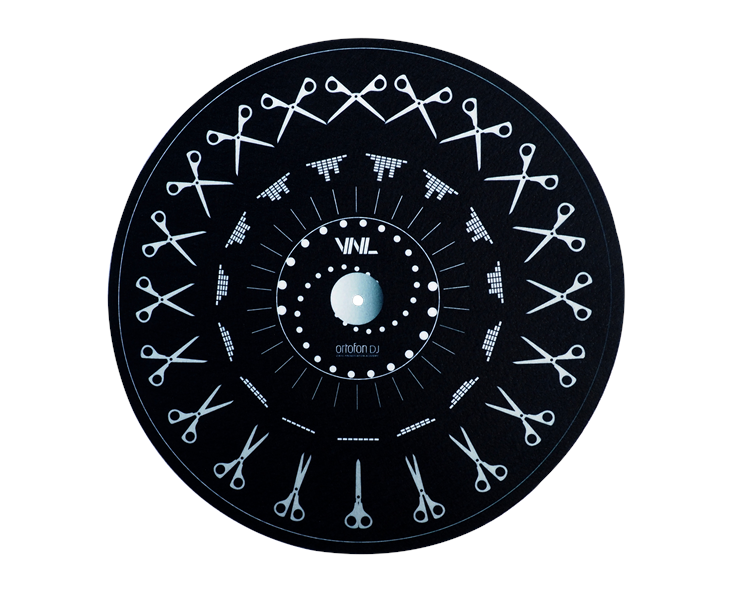 Ortofon
VNL 2-pack Slip Mat / Slipmat
In Stock!
---
Ortofon  Slipmat VNL 2-pack

"In ViNyL we trust" slipmat
High quality 12" professional grade slipmat. Ideal for scratching and turntablists. Provides durability and will not scuff or damage vinyl.

• Made out of a smooth but strong material
• Unique matte surface
• Far more resistant to dust and other particles
• Extra thin and provide optimum feel for DJs
• Comes in pairs packaged inside a sleeve
Awesome 3D design
The VNL 3D design is developed in collaboration with DJ ND and Maxime Bouchat, Graphic Designer, Blue Marine Productions Associées.

The slipmat design uses several elements linked to the DJ culture:
👍 Scissors stand for "Cutting sounds"
👍 Equalizer levels picture refers to the mixers' levels
👍 Spiral symbolises turntable platter when spinning

The effect of animation is fully obtainable when the pitch is set to 33 +8.
---
Share this Product
---
More from this collection