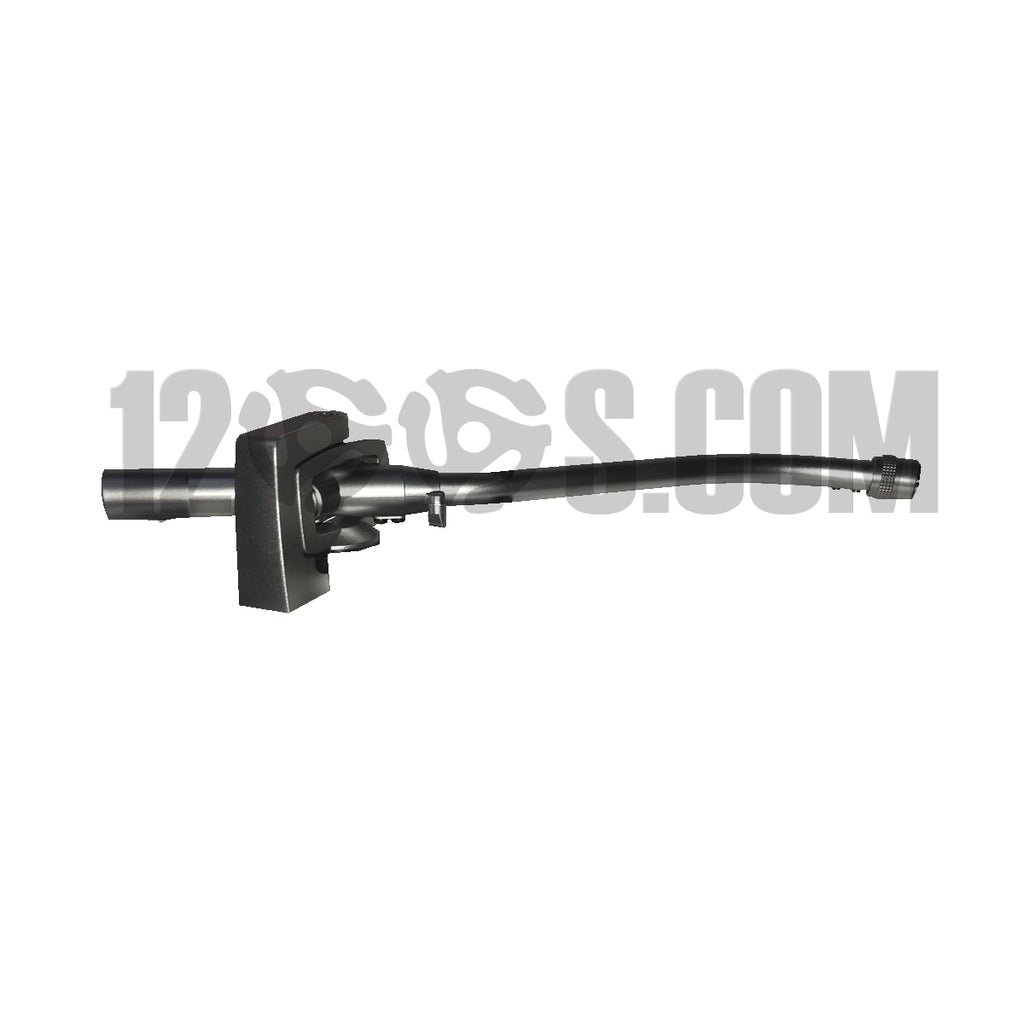 Panasonic / Technics
1200 / 1210 GAE / G "Magnesium" Tone Arm / Tonearm Assembly
Special Order Product!
---
This is for the Technics SL 1200 / 1210 GAE / G Tone Arm Assembly only. No base included.
The Technics SL-1200 or SL-1210 GAE / G Tone Arm assembly is not sold separately from Panasonic / Technics however we make it available for you.

What makes this tonearm so special?
"The tonearm employs lightweight magnesium which has a high damping effect, with cold drawing improving the characteristics of the material and achieving the high-precision required. In addition, high initial-motion sensitivity is attained by employing the traditional Technics gimbal suspension construction with horizontal rotation axis and the vertical rotation axis intersecting at a single central point, as well as high-precision bearings using a cut-processed housing".
This can be used to replace a Technics 1200 / 1210 G damaged tone arm however will also fit all 12xx models new and old. (MK2, MK3, MK4, MK5, M5G/MK5G, MK6, LTD, GLD, MK7, G, GR, GAE).

Note: This is a "Special Order" and can take 1 - 6 weeks to have in stock. Once it arrives it will be shipped out accordingly.
Due to the delicate nature of this item and the many components involved we will not accept returns. All sales are final.
Panasonic / Technics Part # RAC0007 or TZTYL01AF5J or TYL0544 or TYL0624 or TZTYL01AD3M

---
Share this Product
---
More from this collection