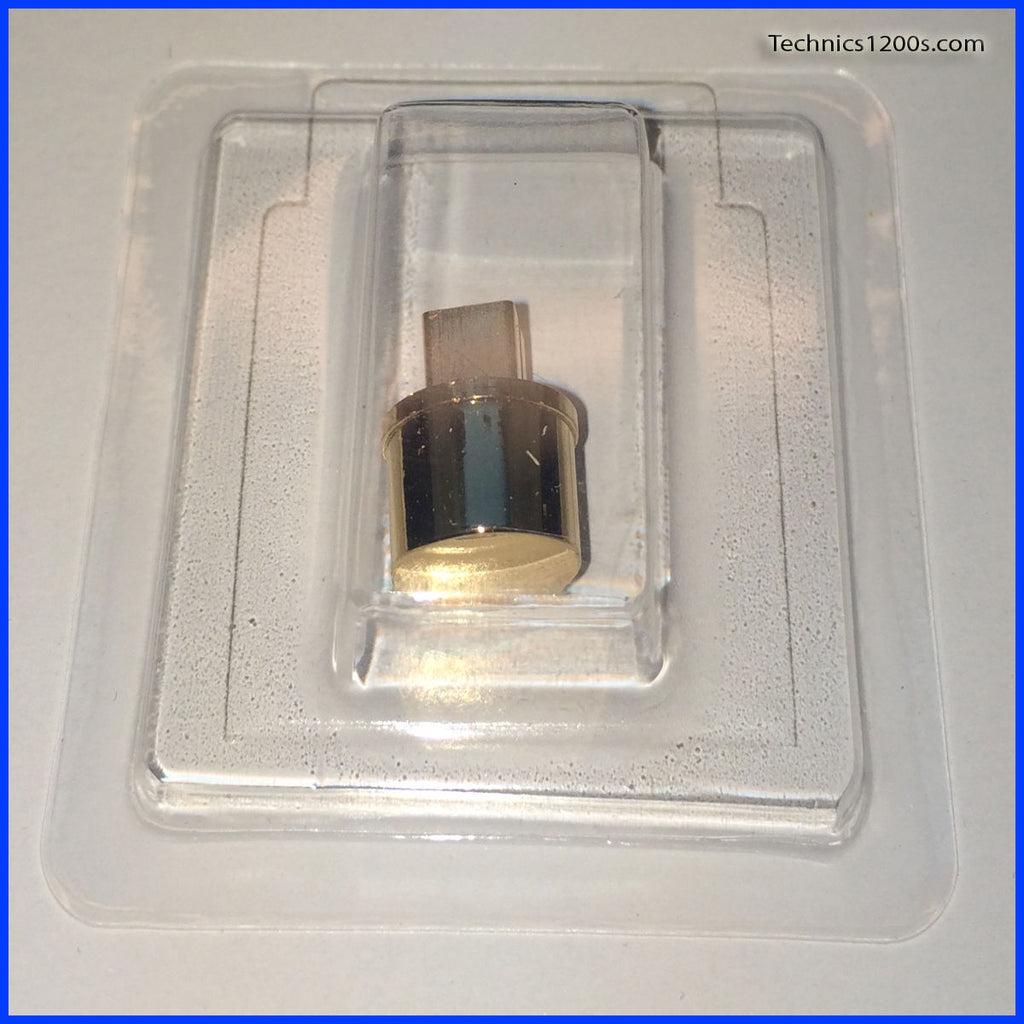 Panasonic / Technics
Gold SL-1200 GLD Reset Button
Sold Out - Discontinued - No longer available from manufacturer
---
ATTENTION TECHNICS COLLECTORS - OFFICIAL AUTHENTIC TECHNICS GOLD PARTS!
Please note that all Technics 1200 Gold parts were discontinued many years ago. We were privileged to have had access to a limited reserve stock that Technics had in its facilities. All of this stock has been depleted and we can not longer get any more Authentic Gold Technics parts. The stock you see remaining is all that is left so if you are thinking of purchasing Technics Gold Parts now is the time.
ONCE GOLD PARTS STOCK IS GONE .... ITS GONE FOREVER
Authentic Technics 1200 / 1210 GOLD Reset Button
New In Factory Box!

Technics Part # RGU2168-N
Will Fit Technics 1200 or 1210 M5G or GLD.
This Technics Part was originally part of the Technics SL-1200 GLD.
This item is an Original Technics Part # RGU2168-N. This item was discontinued some time ago and is literally impossible to find around the world. (Good luck looking). We are now releasing our small old stock which we never intended to sell however due to demand we present this auction.
---
Share this Product
---
More from this collection