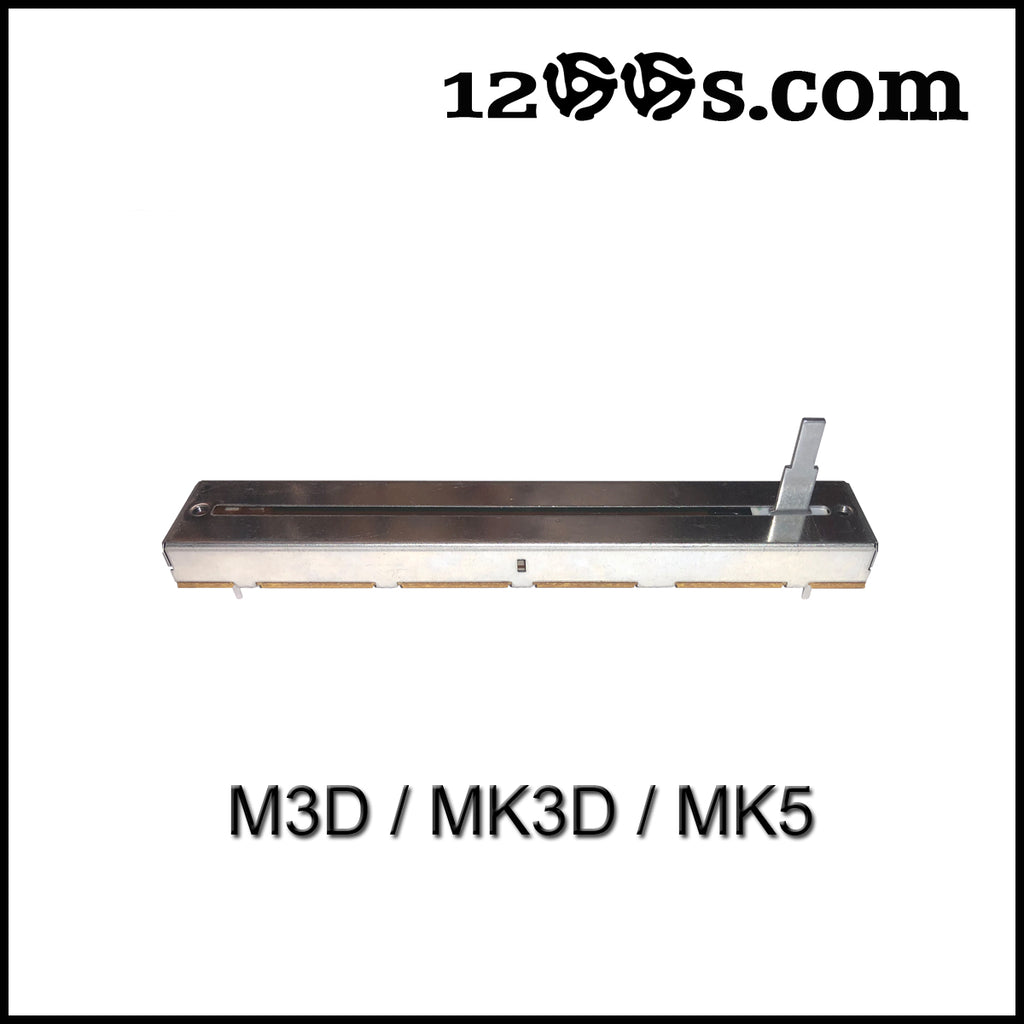 1200s.com
M3D / MK3D / MK5 Replacement Pitch Control Slider / Variable Resistor "SFDZ122N11-3"
In Stock!
---
SL-1200 / SL-1210 M3D / MK3D / MK5 Pitch Control

Replaces Technics Part #
SFDZ122N11-3

This is for 1 (One) pitch control Part #  SFDZ122N11-3

SFDZ122N11-3 replacement pitch fader suitable for Technics SL-1200 & SL-1210 M3D / MK3D & MK5.

Modern manufacturing techniques and materials have allowed general improvements to made over the original Panasonic / ALPS supplied fader, these include 10% overall tolerance, operating cycles increased to 15K and a more consistent carbon track application which means that these faders will not only be closer to the stated 22K resistance value but also closer to the stated resistance taper(*see below) leading to more consistent calibration.

* The correct / preferred resistance taper has been used on this fader which equates to easier calibration** , these have been extensively tested and bench marked against Panasonic supplied versions to ensure we are supplying the best possible product with the best possible performance.

**Subject to the normal circuit tolerances.

These are aftermarket / replacement / compatible faders that have not been supplied by or endorsed by Panasonic, they have been manufactured to a very high standard , close tolerance and ROHS compliance by an ISO certified factory therefore quality and a long life span is assured thus we are more than happy to offer a no quibble money back guarantee in the knowledge that this guarantee will not be needed.
---
Share this Product
---
More from this collection