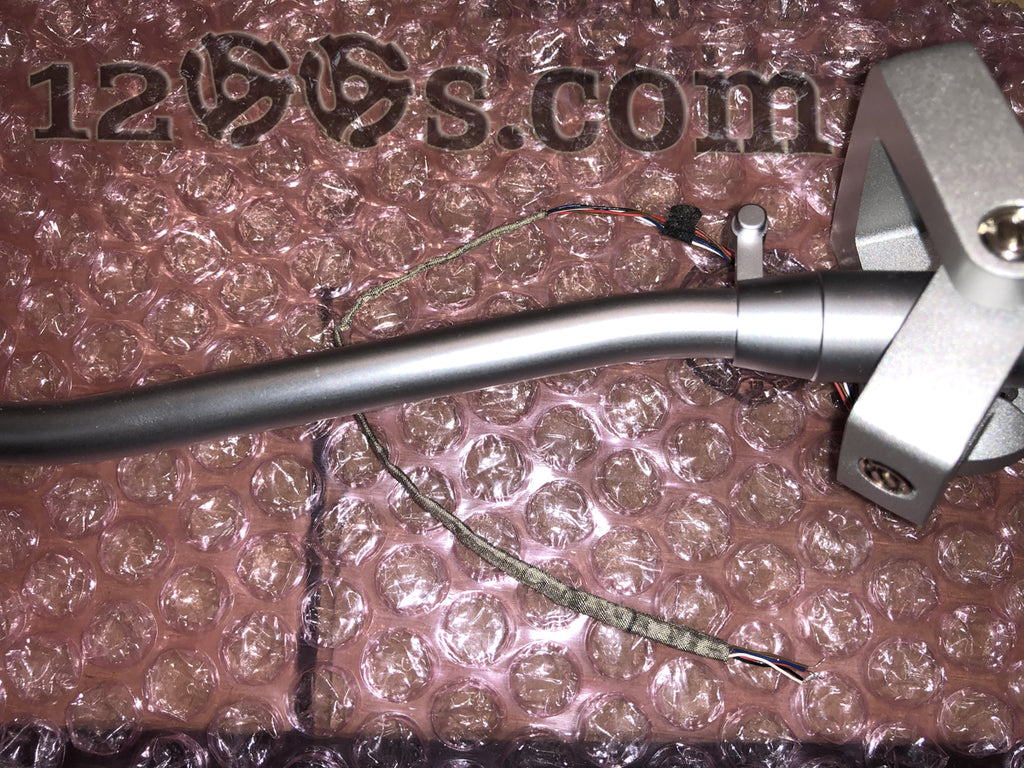 Panasonic / Technics
1200 / 1210 MK7 / 1500C Silver or Black Tone Arm / Tonearm Assembly Fits MK2 / M3D / MK3D / MK5 / MK6
In Stock!
---
MK7 & 1500C Silver or Black Tone Arm / Tonearm Assembly Fits MK2 / M3D / MK3D / MK5 / M5G

These Tonearms are from the current new Technics MK7 & SL-1500c models. The Tonearm assembly alone are in fact the same on both models (base are very different). This is for the Tonearm assembly alone so the base is irrelevant. 1200s.com has removed the Tonearms from the base and are ready to be fitted into your legacy models. These Tonearms are not sold "normally" without the base.

Although made for the current new 1500c & MK7 models they do fit the pre- 2016 legacy models such as SL-1200 / 1210 MK2, MK3, M3D/MK3D, MK5, MK6 models.
Here are some links to videos showing the MK7 / 1500c tone arm on the legacy model (MK2).
Differences:


    Silver Tone Arm has a Satin Metal Finish S-Wand.
    Black Tone Arm has a Matte Black finish S-Wand.
    Tone arm wire length is longer (bonus).
    Stronger (more robust) and thicker gimbal section.

This is meant to replace legacy models Tonearms. Give your older turntables a new look.
Note: If you are purchasing this to replace a tonearm on your MK7 or 1500c then we highly recommend purchasing the Tonearm and Base Assembly as it is a drop in for those models.
Due to the delicate nature of this item and the many components involved we will not accept returns. All sales are final.
Technics Parts # TZTYL01BC2E TZTYL01BC4E TZTYL03BE7E TZTYL01BE7E TXP0153 TXP0100

---
Share this Product
---
More from this collection