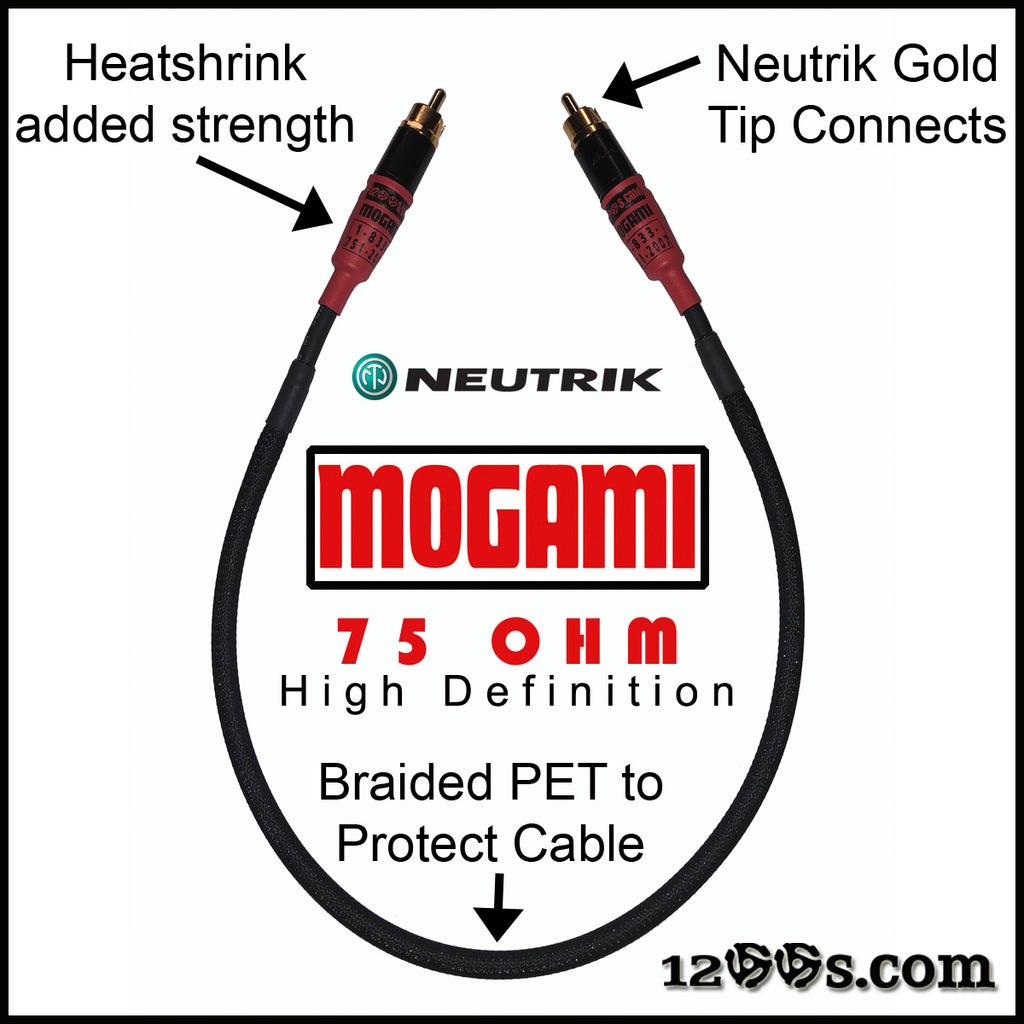 Technics 1200s .com
(RED) 75 OHM MOGAMI RCA / Phono Interconnect Cable with NEUTRIK Gold Tips & Braided PET
In Stock!
---
Mogami 75 OHM High Definition RCA Phono Interconnects with Neutrik Gold Connects (On Both Ends), & Braided PET.

This Cables contains the following features.
RED Connector (Right Channel)
Professional Audiophile Quality 75 OHM Mogami RCA cable
Neutrik Gold Tip Connectors
Braided PET with several colors to select from.
All of this professionally soldered together for easy Plug & Play Use.
This will fit the following models:
Technics 1200 or 1210 MK4, MK7, G, GR, GAE  and several other manufactures.

PET Braided Sleeving
- Many colors available to customize your installation
- Lightweight and flexible
- PET features high tensile strength and is resistant to cuts, UV light and abrasions
- Moisture resistant, protects cables from degradation due to rot and fungus
---
Share this Product
---
More from this collection