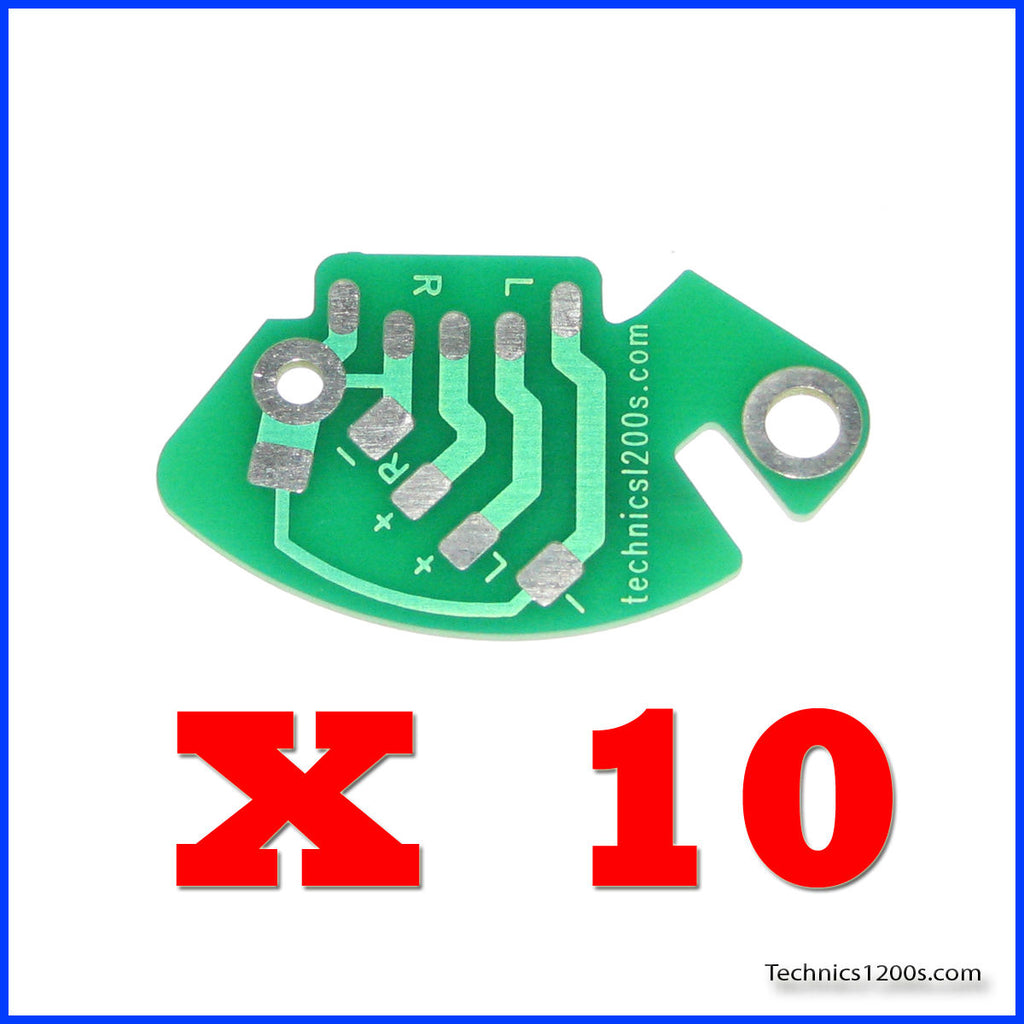 Technics 1200s .com
10 x RCA Phono Printed Circuit Board - PCB (Internal Ground Version) - BULK SPECIAL
In Stock!
---
10 (Ten) x Original RCA Printed Circuit Board with "Internal Ground" built in for your...
Technics 1200 or 1210 MK2, M3D, MK4, MK5, MK6, M5G, GLD, LTD.
This is intended for installers to get a discount on our famous Internal Ground PCB.
Note: This modified RCA PCB permits you to have an "internal ground" without having to solder the ground wire. Simply solder your RCA's, cut your ground wire and you are done. If at a later date you wish to replace the ground wire and bring the unit back to stock condition you can do that with a few easy steps.
Replacement Upgrade for Part # SFDP182-01 or SFDP122-22.
---
Share this Product
---
More from this collection